Name:Angela
Age:19
Date of birth:July 28, 1985
Place of birth:Mesa, AZ
Likes:Cute things,cats,movies,video games, writing, my job at Disneyland, fencing (although I'm horrible)
Dislikes:Stupid people, onions, teenie goths (OMG I'm SOOO TEH GOTH I SHOP AT HOT TOPIC OMG!!!!!111one!), rap music
Strengths:friendliness, ability to listen, cheerfulness
Weaknesses:impulsive, lazy, procrastination
Greatest achievement:Um...the robot I helped build and program for my robotics team in highschool won state. W00t.
Favourite character:Ludwig, Naoji
Character that you don't want to be rated as (optional):Camus
Favourite book:The Great Gatsby
Favourite colour:Blue
Favourite drink:Strawberry Fanta
Favourite flower:Tulips
Favourite season:Spring
Country you'd most like to visit:England
Extrovert or introvert?: Extrovert
Quote a lyric or line of poetry:Yet I know that visions are seldom all they seem - Once Upon a Dream from Sleeping Beauty. It's been stuck in my head for days. Stupid music loop...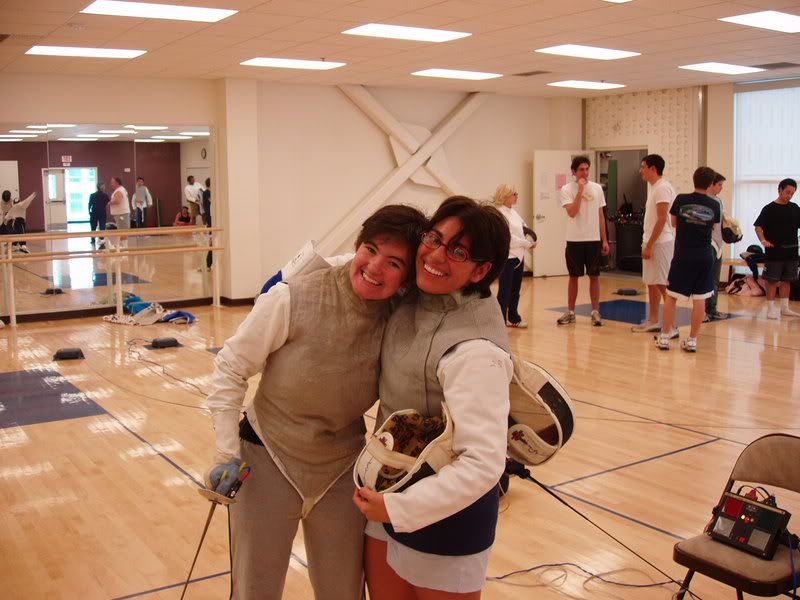 I'm the one on the left, holding the foil.